American Society of Oncology Meets June 2-6, 2017 in Chicago
Clovis to Present about its Ovarian Cancer Drug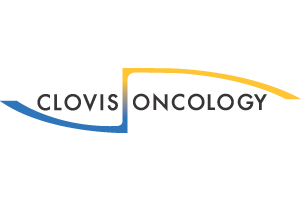 #Clovis Oncology $CLVS announced that abstracts highlighting progress in the rucaparib clinical development program, its treatment for ovarian cancer, will be presented at the 2017 American Society of Clinical Oncology Annual Meeting taking place June 2 to June 6 in Chicago. #ASCO
Four abstracts highlighting ongoing #rucaparib clinical trials will showcase some of the multiple #cancer types in which the compound is being studied, including germline and somatic BRCA-mutated, relapsed, high-grade ovarian cancer; metastatic castration-resistant prostate cancer associated with homologous recombination deficiency; and HER2 negative metastatic breast cancer.
Rucaparib is Clovis Oncology's oral, potent, small-molecule inhibitor of #PARP1, #PARP2 and #PARP3.
In December 2016, the #FDA approved rucaparib tablets as monotherapy for women with advanced ovarian cancer who have been treated with two or more chemotherapies and whose tumors have a deleterious BRCA mutation as identified by an FDA-approved companion diagnostic test.
The #ARIEL3 pivotal study of rucaparib is a randomized, double-blind study comparing the effects of rucaparib against placebo to evaluate whether rucaparib given as a maintenance treatment to platinum-sensitive ovarian cancer patients can extend the period of time for which the disease is controlled after a response to platinum-based chemotherapy.
Top-line results from ARIEL3 are anticipated by the end of June, and the Company plans to provide a more comprehensive presentation of the ARIEL3 results in a scientific session at a medical meeting later this year.
Pending positive data, the Company intends to submit a supplemental New Drug Application for a second line or later maintenance treatment indication within approximately four months of the database lock.
Other stocks to watch in the group: $INCY, $TSRO, $PBYI, $AMGN
Visit Stockwinners to read more.
The article does not constitute investment advice. Each reader is encouraged to consult with his or her individual financial professional and any action a reader takes as a result of information presented here is his or her own responsibility.