Loxo Oncology, Bayer enter into an exclusive global collaboration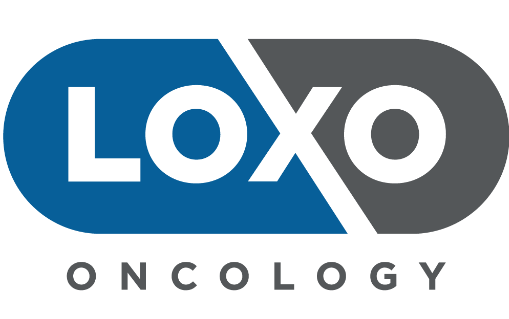 Bayer (BAYRY) announced that the company has entered into an exclusive global collaboration with Loxo Oncology (LOXO) for the development and commercialization of larotrectinib (LOXO-101) and LOXO-195.
Both compounds are being investigated in global studies for the treatment of patients with cancers harboring tropomyosin receptor kinase gene fusions, which are genetic alterations across a wide range of tumors resulting in uncontrolled TRK signaling and tumor growth.
Under the terms of the agreement, Loxo Oncology will receive an upfront payment of $400M and is eligible for $450M in milestone payments upon larotrectinib regulatory approvals and first commercial sale events in certain major markets and an additional $200M in milestones payments upon LOXO-195 regulatory approvals and first commercial sale events in certain major markets.
Bayer and Loxo Oncology will jointly develop the two products, larotrectinib and LOXO-195, and share development costs on a 50/50 basis.
Bayer will lead ex-U.S. regulatory activities, and worldwide commercial activities. In the U.S., where Bayer and Loxo Oncology will co-promote the products, the parties will share commercial costs and profits on a 50/50 basis.
Loxo Oncology will remain responsible for the filing in the U.S. Bayer will pay Loxo Oncology tiered double-digit percentage royalties on future net sales outside of the U.S., and U.S. and ex-U.S. sales milestones totaling $500M.
Bayer will pay Loxo Oncology a $25M milestone upon achieving a certain U.S. net sales threshold. Outside of the U.S., where Bayer will commercialize, Bayer will pay Loxo Oncology tiered, double-digit royalties on net sales, and sales milestones totaling $475M. Bayer will book revenues worldwide.
Loxo Oncology was advised by Fenwick and West in the transaction.
WHAT'S NOTABLE
In a clinical trial presented in June by Loxo, larotrectinib demonstrated a 76% objective response rate in patients with cancers that contained the TRK fusions but originated in different parts of the body.
In those studies 12% saw their tumors entirely disappear while 64% saw theirs tumors partially shrink. David Hyman, MD, of Memorial Sloan Kettering Cancer Center, said at the time that "We believe [these data] demonstrate that larotrectinib is profoundly effective in a durable manner in patients with TRK fusion cancers."
Loxo expects to submit an NDA to the FDA for the larotrectinib program in late 2017 or early 2018, with the potential for an FDA decision by mid-2018. As the only selective pan-TRK inhibitor currently in clinical development, larotrectinib could "potentially be the first novel targeted therapy that's developed and eventually used in a 'tumor-agnostic' manner," Hyman said.
TRK fusions occur in between 1,500 and 5,000 cancer patients per year, or about 1%-3% of cancer cases.
PRICE ACTION
Though Loxo Oncology initially jumped, the stock is now down about 5.4% to $78.75 after pre-market trading was resumed.
---
STOCKWINNERS
To read timely stories similar to this, along with money making trade ideas, sign up for a membership to Stockwinners. 
This article does not constitute investment advice. Each reader is encouraged to consult with his or her individual financial professional and any action a reader takes as a result of information presented here is his or her own responsibility.