CIM Commercial Trust declares $1.98 cash dividend
CIM Commercial bought $576 million of its shares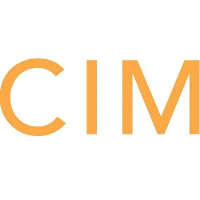 #CIM Commercial Trust Corporation $CMCT announced that it has repurchased in a privately negotiated transaction 26,181,818 shares of its common stock from a fund managed by an affiliate of CIM Group, the manager of CMCT.
The aggregate purchase price was $576,000,000, or $22 per share.
In order for all common shareholders to participate in the economic benefit of the share repurchase in an equitable manner, CMCT's Board of Directors has declared a special cash dividend of $1.98 per common share.
The amount of the special cash dividend per common share was calculated based on the spread between $22.00, the repurchase price, and the volume-weighted average price per common share for the 20 trailing trading days through June 9, 2017 of $15.82 per common share.
The dividend will be paid on June 27, 2017 to common shareholders of record as of June 20, 2017. The Fund has informed CMCT that it waived its right to receive this special cash dividend on the common shares that it owns. The repurchase and special cash dividend are part of CMCT's previously stated goal of focusing on increasing the net asset value and cash flow per share of common shares while providing liquidity to common shareholders at prices reflecting the underlying fundamentals of CMCT's portfolio.
In conjunction with the share repurchase and declaration of the $1.98 per share special cash dividend, CMCT has adjusted its recurring quarterly common dividend to conform with the dividend program of its public REIT peers, which we believe have distributed 40% to 50% of funds from operations and 2.0% to 2.5% of consensus net asset value estimates on an annual basis.
Accordingly, the Board today declared a quarterly cash dividend of $0.125 per common share, representing approximately 45% of 2017 Q1 FFO and, on an annualized basis, 2.1% of net asset value.
CMCT closed at $15.55. Shares have a 52-week trading range of $14.54 to $19.29.
To read stories similar to this, sign up for a free trial membership to Stockwinners; be sure to check the Market Radar section.
The article does not constitute investment advice. Each reader is encouraged to consult with his or her individual financial professional and any action a reader takes as a result of information presented here is his or her own responsibility.