Revenue for the quarter of $4.3B was down from $5.4B in the prior year quarter, but was better than the $4.05B consensus
Comparable store sales declined 11.9% in the quarter. Kmart comparable sales declined 11.2%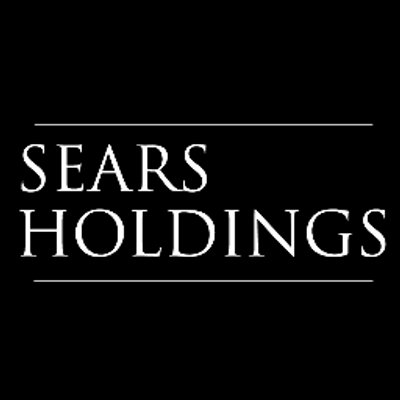 Shares of #Sears Holdings $SHLD are higher after the troubled department store posted a smaller than expected loss for the first quarter. While the company said it had a challenging quarter, it is committed to returning to "solid financial footing."
EARNINGS: Sears this morning reported an adjusted loss per share of $2.15, better than the $3.05 loss analysts were expecting. Revenue for the quarter of $4.3B was down from $5.4B in the prior year quarter, but was better than the $4.05B consensus.
Comparable store sales declined 11.9% in the quarter. Kmart comparable sales declined 11.2%, primarily driven by declines in the grocery and household, pharmacy, apparel and home categories, while Sears Domestic comp sales dropped 12.4%, primarily due to decreases in the home appliances, apparel and lawn and garden categories.
Sears Chairman and CEO Edward #Lampert said that while Q1 was "certainly a challenging quarter" for the company, "it was also one that clearly demonstrated our commitment to return Sears Holdings to solid financial footing." Lampert said Sears is "moving decisively" with its $1.25B restructuring program.
COST-CUTTING EFFORTS: Sears said this morning that it has already actioned $700M in cost savings to-date from its strategic restructuring program through the closure of 150 non-profitable stores, as well as the closure of 92 under-performing pharmacy operations in certain Kmart stores and the closure of 50 Sears Auto Center locations.
Sears CFO Rob Riecker commented that the company "will continue to evaluate our options to deliver further improvements to our operational performance and balance sheet." Earlier this week, Sears signed a deal to annuitize $515M of pension liability with MLIC, under which MLIC will pay future pension benefit payments to approximately 51,000 retirees. The company is targeting a reduction in its outstanding debt and pension obligations of $1.5B for fiscal 2017.
WHAT'S NOTABLE: Sears CEO Lampert accused the media earlier this month of "unfairly singling out" the company over the past decade, blaming "irresponsible" news for the company's issues, Reuters reported, citing a presentation Lampert made at an annual shareholders' meeting.
Sears, which had not reported a profit for six years, is in the midst of a turnaround strategy, but the retailer has warned it may not be able to continue as a going concern.
Sears, like many other mall-dependent retailers, has been impacted by the slowdown in general mall traffic as consumers turn to #Amazon $AMZN and other online retailers.
Lampert recently told the Chicago Tribune that he feels like "We're ahead of J.C. Penney $JCP , we're ahead of #Macy's $M , we're ahead of #Target $TGT , in some aspects of where the world is going." He added that Sears is "fighting like hell to change the way people do business with us."
Meanwhile, Barry Sternlicht, the Chairman & CEO of Starwood Capital Group and Chairman of Starwood Property Trust $STWD , told Bloomberg that Sears is usually the weakest performing store in the mall, adding that he'd like to see Sears in its malls "go away."
PRICE ACTION: Sears (SHLD) is up 17% to $8.74 in Thursday trading. Note that as of May 15th, a total of 14,418,732 shares were shorted compared to average daily volume of 875,054, and a 16.7 days to cover the shorts.
OTHERS TO WATCH: Peers in the sector trading higher this morning include Macy's, J.C. Penney and Kohl's $KSS .
If you are a Sears Holdings stockholder, it is a good idea to sell into the strength and cut your losses.
Visit Stockwinners to read more.
The article does not constitute investment advice. Each reader is encouraged to consult with his or her individual financial professional and any action a reader takes as a result of information presented here is his or her own responsibility.