GW Pharma seen nearing historic approval for cannabinoid epilepsy treatment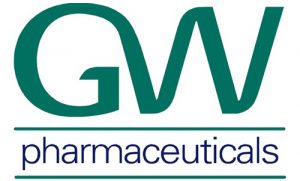 GW Pharmaceuticals' (GWPH) cannabis-based epilepsy treatment associated with Lennox-Gastaut syndrome and Davret syndrome, #Epidiolex, received what analyst called a favorable review from Food and Drug Administration staff ahead of an advisory committee meeting scheduled later this week.
Both Goldman Sachs and Leerink argued that the documents bode well for Epidiolex approval by its June 27 PDUFA date.
FDA ADCOM DOCUMENTS
The FDA released its advisory committee meeting briefing documents regarding CBD-OS for the treatment of LGS and DS ahead of the advisory panel vote on Thursday.
According to the documents: "In 3 consecutive Phase 3 studies, CBD-OS added to other AED therapy met the primary endpoint of reduction in seizure frequency in patients with LGS and DS. Doses of CBD-OS at 10mg/kg/day and 20mg/kg/day were superior to placebo at reducing drop seizure frequency, and efficacy was maximized during the 12-week maintenance period once the target dose was achieved in LGS patients.
Similar results were also seen in DS patients treated with CBD-OS 20mg/kg/day. […] The safety and tolerability profile of CBD-OS is predictable, and the potential risks are manageable through the proposed label and medication guide. […] Elevated transaminases were observed more frequently in CBD-OS patients than placebo, and increased AST and increased ALT were the most common reasons for discontinuing CBD-OS treatment.
Therefore, routine liver tests prior to CBD-OS use and periodically during treatment are recommended.
In addition, GW will implement a post-marketing enhanced pharmacovigilance program to monitor the safety profile of CBD-OS, with a focus on liver abnormality reports.
Overall, CBD-OS provides a positive benefit-risk for patients with drug-resistant LGS or DS and can satisfy an unmet need by providing an additional treatment option to reduce the number of seizures in LGS and the first indicated treatment option for DS." CBD-OS, or cannabidiol oral solution, is the first-in-class antiepileptic drug for the adjunctive treatment of seizures associated with LGS and DS in patients 2 years of age and older.
GW Research, which is a part of GW Pharmaceuticals and operates under Greenwich Biosciences in the U.S., holds the Investigational New Drug application for CBD-OS.
DOCUMENTS SUPPORT APPROVAL
Commenting on the briefing documents, Goldman Sachs analyst Salveen Richter told investors that the "brevity of the relatively benign documents" along with the half day panel duration suggest a likely straightforward meeting.
The analyst noted that there is only one question for discussion – "Is the benefit-risk profile of cannabidiol favorable for the treatment of seizures associated with Lennox-Gastaut syndrome and Dravet syndrome in patients 2 years of age and older?" – which could support a broad label in "seizures associated with LGS/DS" and in children/adults.
Thus, Richter believes these documents should bode well for Epidiolex approval by the June 27 date assigned by the FDA.
The analyst recommended owning GW Pharmaceuticals shares into the Epidiolex launch, assuming widespread off-label use per physician feedback and optionality from Epidiolex Phase 2/3 Part A data in infantile spasms in the second quarter of 2018.
He reiterated a Buy rating and $177 price target on the stock.
Meanwhile, his peer at #Leerink told investors in a research note of his own that his review of the meeting materials suggests that the FDA is likely to approve Epidiolex, and the outcome of the advisory panel vote on April 19 should be positive.
Additionally, analyst Geoffrey Porges argued that Epidiolex' review bodes well for Zogenix' (ZGNX) ZX0008. The latter's unprecedented efficacy in reducing seizures will allow it to gain significant market share within its first 12 months of approval, he contended.
PRICE ACTION
Shares of GW gained about 11% yesterday following the release of the documents, though they have given back about 2% in Wednesday's trading to trade near $131 per share.
---
STOCKWINNERS
To read timely stories similar to this, along with money making trade ideas, sign up for a membership to Stockwinners. 
This article does not constitute investment advice. Each reader is encouraged to consult with his or her individual financial professional and any action a reader takes as a result of information presented here is his or her own responsibility.