Melinta to acquire infectious disease business from The Medicines Co.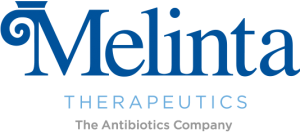 Melinta Therapeutics (MLNT) announced that Melinta and The Medicines Company (MDCO) have entered into an agreement pursuant to which Melinta will acquire the infectious disease business from The Medicines Company.
This includes three marketed products: recently approved and launched Vabomere, and established commercial products Orbactiv and Minocin IV.
The acquisition was unanimously approved by Melinta's board and is expected to close in Q1 of 2018, subject to satisfaction of customary closing conditions, including Melinta stockholder approval. The acquisition includes the purchase of global rights for three marketed products and the business supporting those products.
Recently launched Vabomere is a novel fixed-dose combination agent comprising vaborbactam, a beta-lactamase inhibitor, and meropenem, the leading carbapenem. Vabomere was approved by the FDA after priority review in August 2017 and is indicated for the treatment of adult patients with complicated urinary tract infections, or cUTI, including pyelonephritis caused by designated susceptible Enterobacteriaceae.
Vabomere's Phase 3 TANGO II trial, a randomized trial comparing Vabomere to the best available therapy for the treatment of serious carbapenem-resistant Enterobacteriaceae, or CRE, infections, was stopped early by an Independent Data and Safety Monitoring Board following a risk-benefit analysis of available data which was in favor of Vabomere.
Vabomere's Marketing Authorization Application is currently under regulatory review by the European Medicines Agency for cUTI. Orbactiv is an injectable product approved by the FDA and EMA for the treatment of adults with acute bacterial skin and skin structure infections, or ABSSSI, caused by susceptible designated gram-positive bacteria including methicillin-resistant Staphylococcus aureus, or MRSA.
Minocin IV, an injectable product, is a tetracycline derivative approved in the U.S. for the treatment of infections due to susceptible strains of several important designated gram-positive and gram-negative pathogens, including infections due to Acinetobacter species, which typically occur in hospitalized patients.
Under the terms of the acquisition agreement, the purchase price consists of a payment by Melinta to The Medicines Company of $165M in cash and the issuance to The Medicines Company of a number of shares of Melinta common stock equal to $50M, divided by 90% of the volume weighted average price for the trailing 10 trading day period ending 3 trading days prior to closing; a payment by Melinta to The Medicines Company of $25M following each of the twelve and eighteen month anniversaries of the closing date, and payment by Melinta to The Medicines Company of certain royalty payments, based on tiered net sales of the acquired products in certain jurisdictions.
Funding for this acquisition will be provided through both debt and equity. In conjunction with the closing of the acquisition, Melinta will enter into a Loan and Security Agreement with Deerfield Management Company, L.P.
Deerfield and certain funds managed by Deerfield will initially provide a total of $190M in debt and equity financing. An additional $50M of debt is available to Melinta within 24 months of the acquisition close upon the achievement of certain sales thresholds.
In addition to the funding from Deerfield, certain investors are committed to make a $30M equity investment at closing.
These funds will be used to fund the initial cash acquisition price of $165M and to retire existing company debt of $40M.
Additional information on the acquisition and related financing will be contained in the proxy statement related to the proposed transactions.
Melinta stockholders holding approximately 52% of the outstanding common stock have executed voting agreements agreeing to vote their shares in favor of the transaction.
MDCO closed at $30.21. MLNT closed at $15.00, it last traded at $16.10 in pre-market action.
---
STOCKWINNERS
To read timely stories similar to this, along with money making trade ideas, sign up for a membership to Stockwinners. 
This article does not constitute investment advice. Each reader is encouraged to consult with his or her individual financial professional and any action a reader takes as a result of information presented here is his or her own responsibility.