Nektar presents new clinical, preclinical data from immuno-oncology pipeline
Nektar Therapeutics (NKTR) announced the presentation of five clinical and preclinical data abstracts focused on its immuno-oncology portfolio at the 2019 Society for Immunotherapy of Cancer Annual Meeting.

New clinical results from the PIVOT-02 Phase 1/2 study were shared in an oral presentation titled, "Clinical activity of BEMPEG plus NIVO in previously untreated patients with metastatic melanoma: updated results from the Phase 1/2 PIVOT-02 Study" during the Combination Phase 1-2 Clinical Trials Session on Saturday, November 9th.
Additional preclinical data presented at the annual meeting highlighted NKTR-255, an IL-15 agonist discovered by Nektar.
The presentations demonstrated that NKTR-255 enhanced activity of antibody-dependent cellular cytotoxicity against tumor cells in vitro, and that it also enhanced in vivo efficacy of ADCC-inducing antibodies in models of human solid tumors.
NKTR-255 is designed to engage the IL-15 pathway to stimulate and expand natural killer cells and promote the survival and expansion of memory CD8+ T cells without inducing suppressive regulatory T cells.
NKTR-255 is currently being evaluated in a Phase 1/2 clinical trial in patients with either relapsed or refractory Non-Hodgkin's lymphoma or multiple myeloma.
"The data presented at this year's SITC meeting continue to showcase the potential of our I-O portfolio, most notably our key IL-2 pathway program, bempeg, and our new IL-15 pathway program, NKTR-255," said Jonathan Zalevsky, Ph.D., Chief Research & Development Officer at Nektar.
"The 18-month follow-up data presentation for the Stage IV melanoma patients in our PIVOT-02 study reinforces the promise of BEMPEG and NIVO to work synergistically to achieve a deepening of response over time, while maintaining a favorable safety and tolerability profile. We're pleased that at this 18 month timepoint, 85% of patients who achieved responses have ongoing responses and median PFS has not yet been reached."
Separately, Nektar Therapeutics (NKTR) announced updated results from the first-in-human Phase 1a study of NKTR-358, a novel T regulatory cell stimulator in development for the treatment of autoimmune and other chronic inflammatory conditions.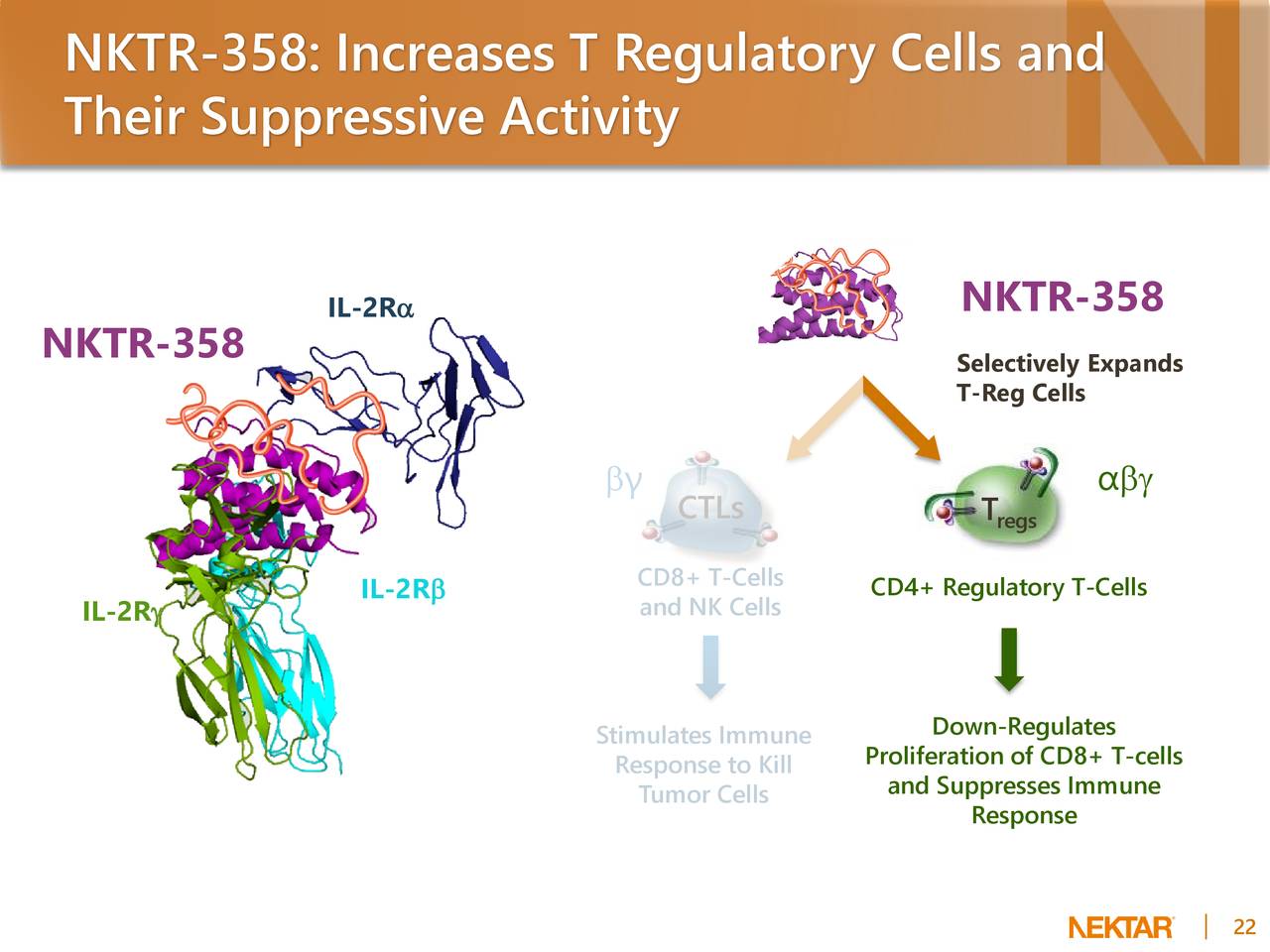 The data, which were presented at the 2019 Annual Meeting of the American College of Rheumatology in Atlanta, show that treatment with NKTR-358 led to a marked and selective dose-dependent expansion in the numbers and proliferative capacity of FoxP3+CD25bright Treg cells, and a measurable activation of Treg cells.
These data are a continuation of initial results reported at 2019 Annual European Congress of Rheumatology in June 2019.
NKTR-358 is designed to treat autoimmune and inflammatory conditions by correcting the immune system imbalance that results from reduced numbers and impaired function of immune-regulating Treg cells.
NKTR-358 works by targeting the interleukin-2 receptor complex to stimulate the proliferation and activation of Treg cells.
NKTR-358 was discovered by Nektar and is being co-developed and commercialized in partnership with Eli Lilly (LLY).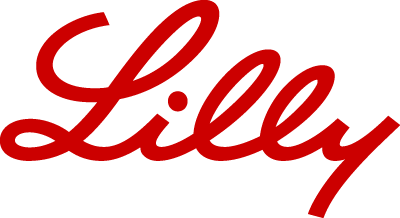 "We're pleased to report that final results from our first-in-human Phase 1a study continue to support the positive safety and tolerability profile of NKTR-358, while reinforcing its selective and measurable impact on the numbers, expansion and activation of regulatory T cells or Tregs," said Brian Kotzin, M.D., senior VP, Clinical Development and NKTR-358 Program Lead at Nektar.
"Autoimmune and inflammatory diseases are marked by an imbalance in the body's self-tolerance and self-regulatory immune pathways, and the ability of NKTR-358 to expand functional Tregs could help restore normal balance.
STOCKWINNERS.com
To read timely stories similar to this, along with money making trade ideas, sign up for a membership to Stockwinners.
This article does not constitute investment advice. Each reader is encouraged to consult with his or her individual financial professional and any action a reader takes as a result of information presented here is his or her own responsibility.